Statistic shows 80% of crime happens at night time, to offer a better protection and improvement of security solution, Tiandy firsty bring starlight
technology to IP cameras, and keep digging into it to make it more perfect. up to now we have develop into many generation of starlight product,
lowest illumination as low as 0.0004Lux, Maybe you hear about starlight from other company before, but if you see Tiandy starlight & super starlight
product, you will still feel shocked.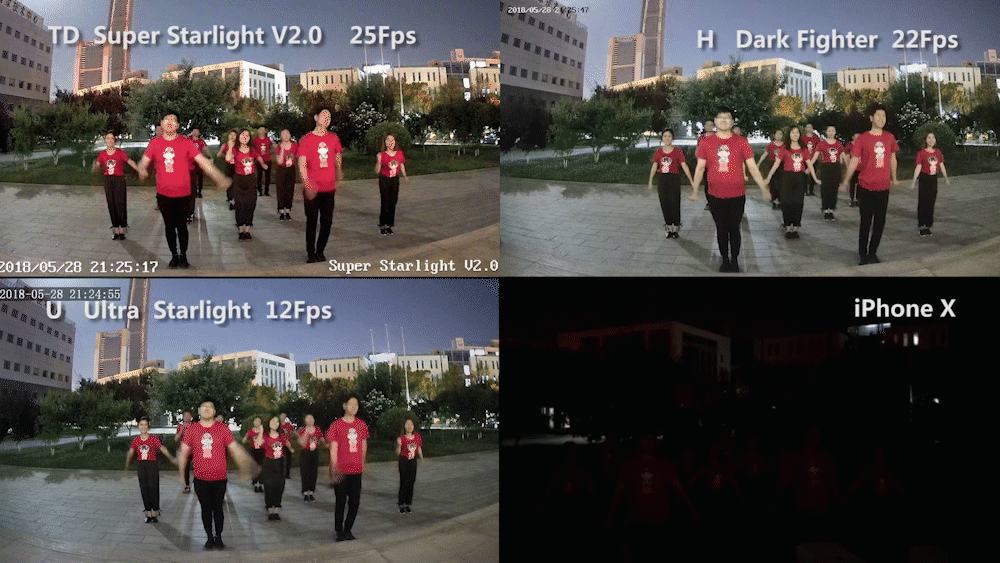 Due to this break through, Tiandy starlight product is hot selling in many counries,we recive many beautiful night picture from all over the world.
Tiandy starlight & super starlight is special for TVP technology, maybe other can user the same sensor or chipset,but we promise you the performance
can never reach our product by using this technology, we can provide best image quality in 24 hours.Now TVP4.0 technology is coming, compared with the before
generations, this camera use dual-sensor, can take colorful image at almost dark, with more clear image,we believe this break through will bring starlight technology
in to another era!