IRAQ, BIGGEST MALL
Middle East
Background
COVID-19 spreads worldwide, it is infecting people and spreading easily from person-to-person, because there is little to no pre-existing immunity against this new virus.
Fever, cough, and difficulty breathing are the most common symptoms of COVID-19. Detection fever is a effective way to know suspected case and take action in time.
The most important thing for a Mall is to prevent COVID-19 and protect the customers safe.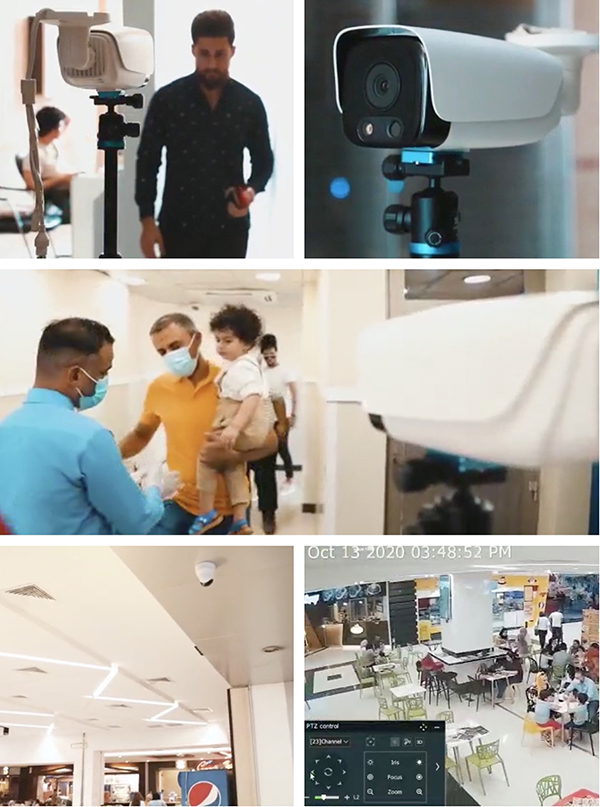 Solution
In order to protect customers health, Tiandy provided 5 sets fever detection solution products at the main different entrance or exit of the Mall. The solution include thermal camera which support optical and thermal bi-spectrum image, and NVR to record and preview the temperature at the same time.
Except the special fever detection solution, Tiandy also provided around 120pcs IP cameras and PTZ include starlight mini POE PTZ Camera TC-H323Q Spec: 04X/I/E which support auto-tracking early warning function, and 16HDD NVR to record and confirm the data security based on RAID technology.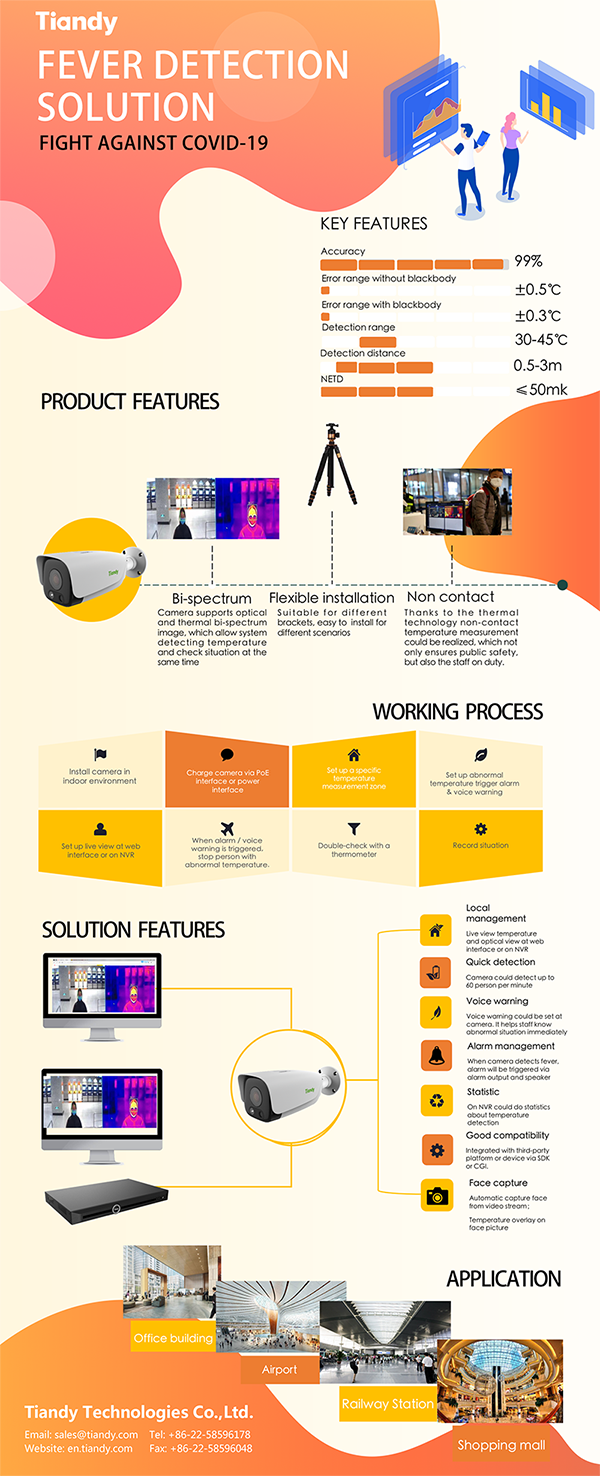 Benefits
Combined with fever detection solution products and HD IP surveillance system, this whole system makes it possible to avoid coronavirus spreading and prevent the risk in advanced. During outbreak everyone should be tested skin surface temperature before enter in the Mall.