On January 17-19, 2023 (local time), the 24th 2023 Middle East (Dubai) International Security Equipment and Technology Exhibition Intersec (referred to as: Dubai Security Exhibition) was held in Dubai World Trade Centre. Tiandy, as the top 10 of global security company, attended the exhibition with high-quality products and advanced technology on behalf of China's intelligent security.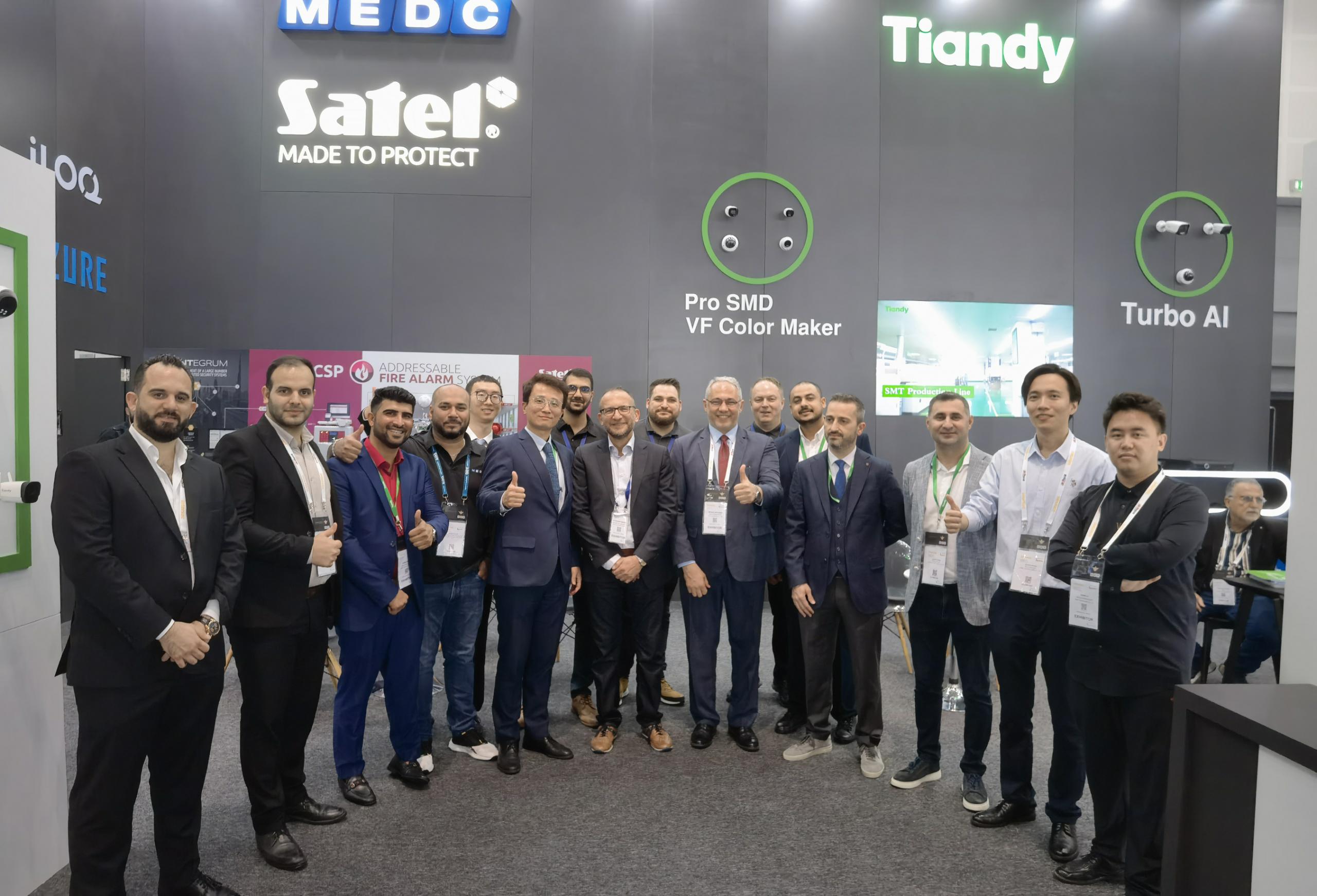 The Middle East region is geographically connected with Asia, Europe and Africa. It has been a transportation hub between the East and the West since ancient times, and its strategic position is very important. Dubai, also known as the "Central World Economic Capital" is the hub of global commerce. In the post-epidemic era, with the opening of overseas markets, its demand for security market is a steady growth trend.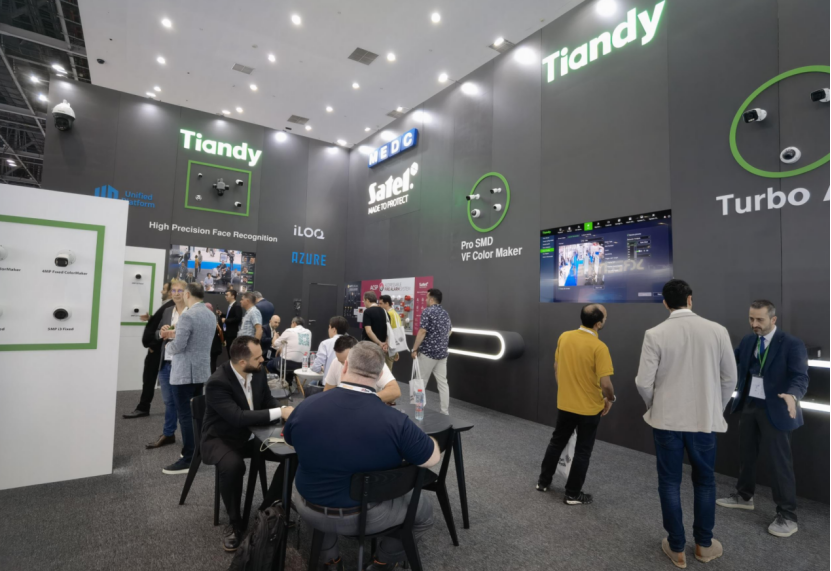 Intersec Dubai is the Middle East's largest all-round security and protection equipment and supplies flagship exhibition. Sheikh Mansour bin Mohammed bin Rashid Al Maktoum attended the opening ceremony of the exhibition. The theme of the exhibition is "Uniting the world's leading industry experts for the security of future generations". The exhibition covers an area of 47,000 square meters which includes five fields: Network Security, Commercial and Perimeter Security, Police and Homeland Security Equipment, Fire and Rescue Equipment, and Health and Personal Protection Equipment. More than 1,000 global exhibitors from 150 countries and regions attended this exhibition. World-class conferences expert speakers, industry leaders and practitioners also showed up the exhibition.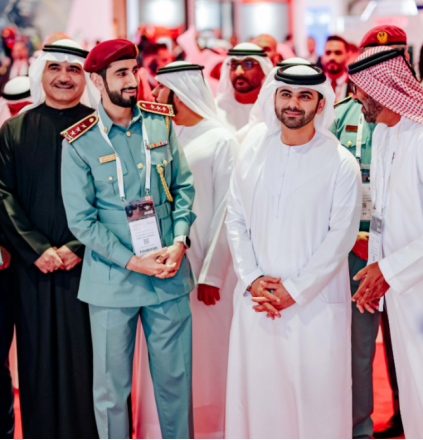 Tiandy was invited to attend Dubai Intersec Exhibition with its 150 square meters large booth. More than 10K visitors were received in three days. Exquisite exhibition design, wonderful video broadcast, exquisite poster display, etc. have remained unforgettable impression to everyone. The professional business and technical team presented ColorMaker full-color warm light series, Turbo AI series, EW series, SMD series, face capture, fisheye, laser ball, panoramic ball, global ball, Wi-Fi cameras, PSE NVR, face NVR, K2000, and etc. at Intersec Dubai, enthusiastic, thoughtful, detailed and professional product display and technical explanation for each visiting customer, so that the participating customers can immerse themselves in the full-color warm light effect, VCA intelligent analysis function, panoramic intelligent linkage tracking and other highlight technologies on site.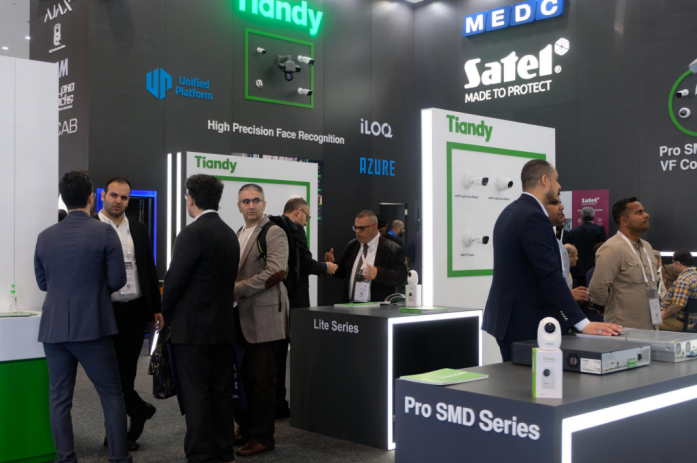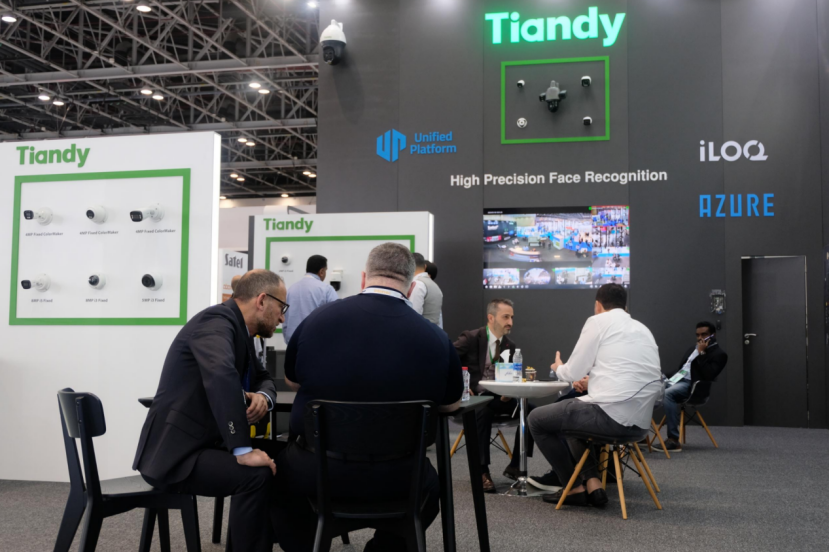 Tiandy has a mature international marketing system and a complete and rich product line, including IPC, PTZ, NVR, servers and other front-end and back-end hardware products and self-developed Easy7, EasyLive and other supporting software. Among them, EW cameras, warm light cameras, panoramic PTZ and other products are well received by overseas customers. Tiandy products have been exported to more than 60 countries and regions around the world, including South Korea Smart City, Turkish border, The Hague Stadium in the Netherlands, London Heathrow Airport, the Russia World Cup, the ancient city of Petra, the new seven wonders of the world, etc. Tiandy adheres to the vision of contributing to the development of the industry and realizing from "Made in China" to "Made intellectually in China".
Vision for world. Tiandy is always on the way!