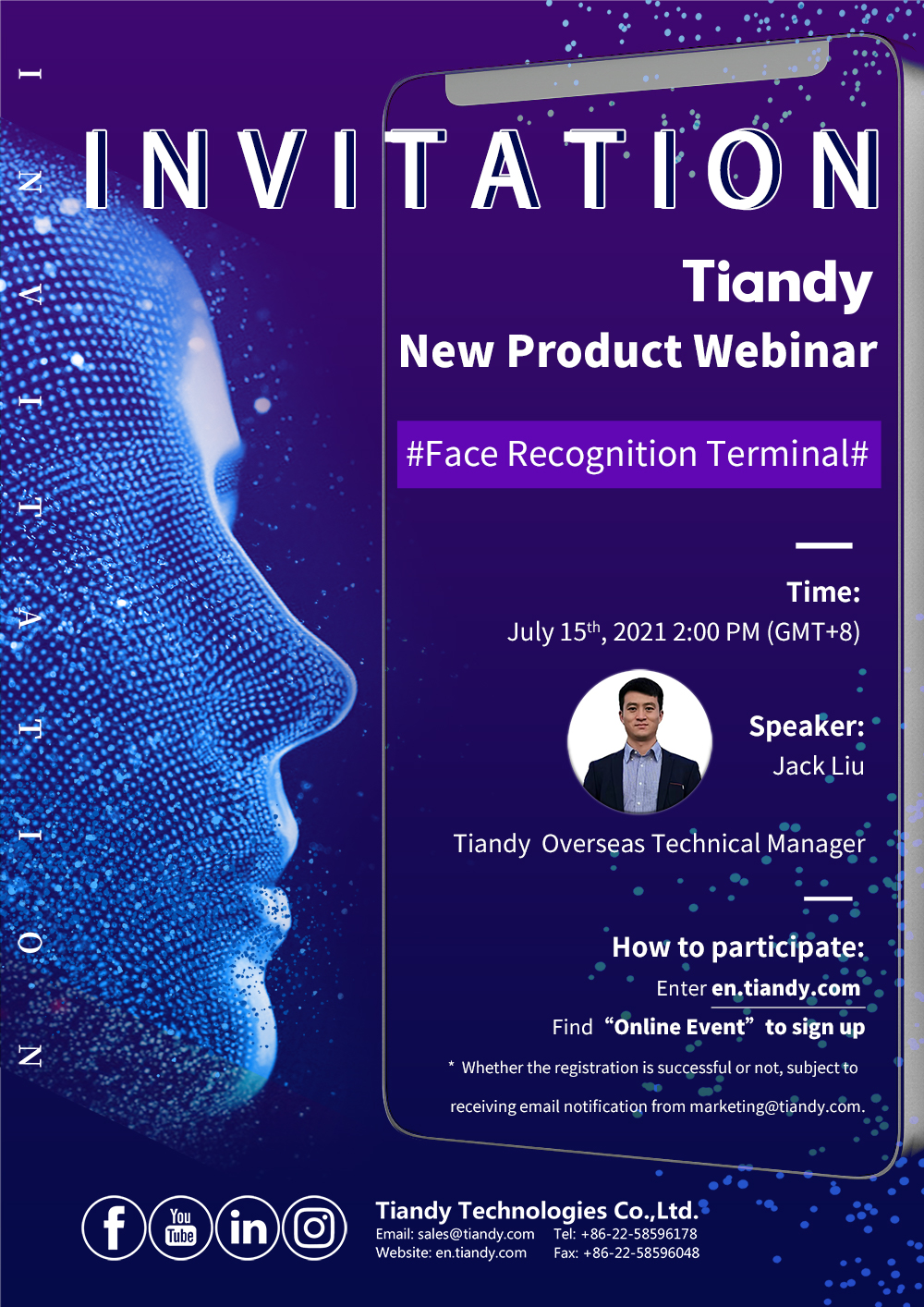 Foreword
This webinar is focus on Tiandy new product released - Face Recognition Terminal , which is more and more popular in the pandemic condition, touch-free access control requirements are outburst, include product introduction, high light feature and typical application.
Contents
l Background
l Product
l Features
l Application
l Product unboxing demonstration
How To Participate
Please click on the top "sign up" button on the page to register for the registration this event.
If approved, you will receive a confirmation email and invitation code from the marketing@tiandy.com within one week. With the invitation code, you can watch the webinar after 2:00PM (GMT+8) on July 15, 2021.
You can also enter the webinar through the Online Event portal on our website.
Please wait patiently for the email notification, thank you for your participation!