ONE OF THE LARGEST LEADING BRANDS IN STATIONERY
IN SOUTH AFRICA DURBAN
Tiandy SA is bringing a new aspect to the surveillance field. It combines both day and night with true colour highest technology quality. It is rising on one of the most famous districts of Musgrave, in Durban. Is tasked to build up a professional video surveillance system to capture better image quality, speed up response times and ensure greater overall protection for a large well established Stationary supplier based in Durban.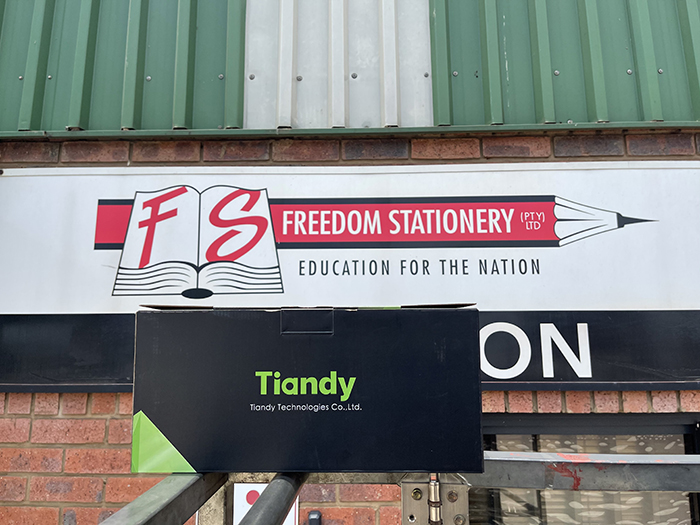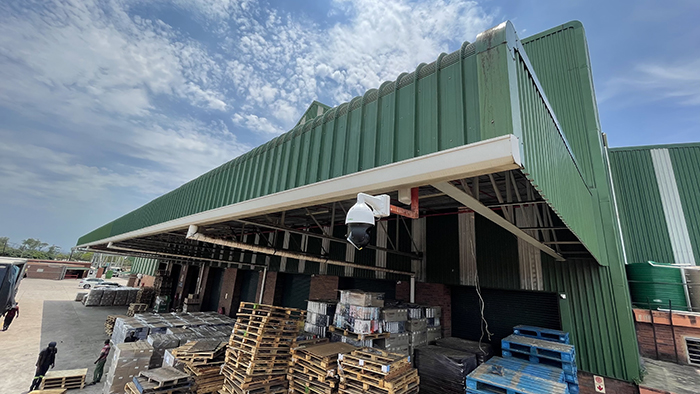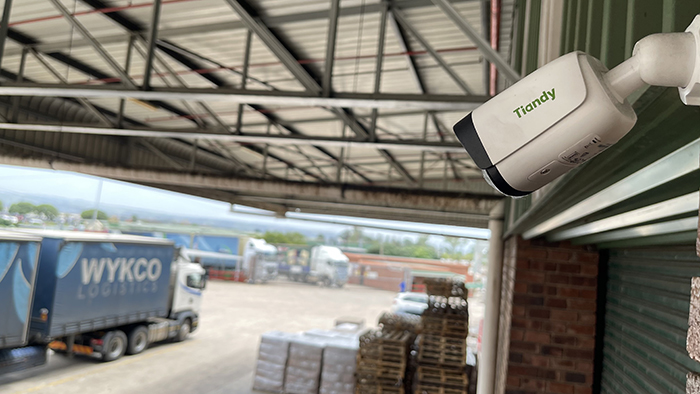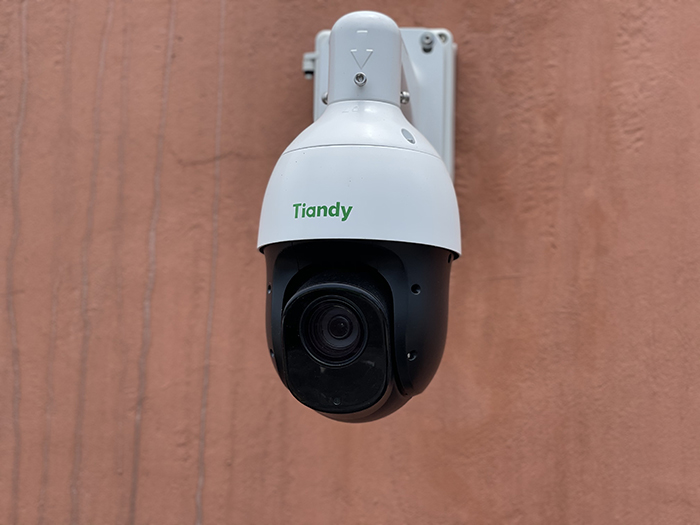 The Starlight capability of Tiandy cameras installed key features such as Intelligent Video Content Analytics (VCA). The VCA function can set 12 different Analytics. Then the conditions of alarms and alarm events can be triggered via the NVR. And they have used the TC-A3563 face capture PTZ for the entrance of the factory to capture all face of the factory.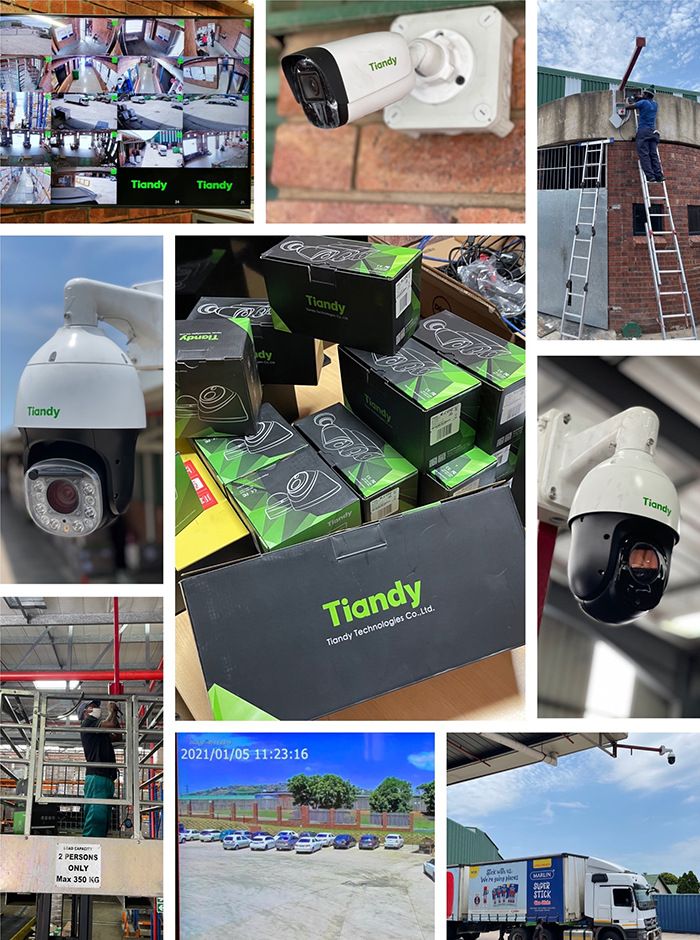 Designing, installing and running a complete Tiandy Starlight IP CCTV system can ensure that the company is protected by the surveillance system. The system can ensure uninterrupted operation 24 hours a day and always provide the best video image.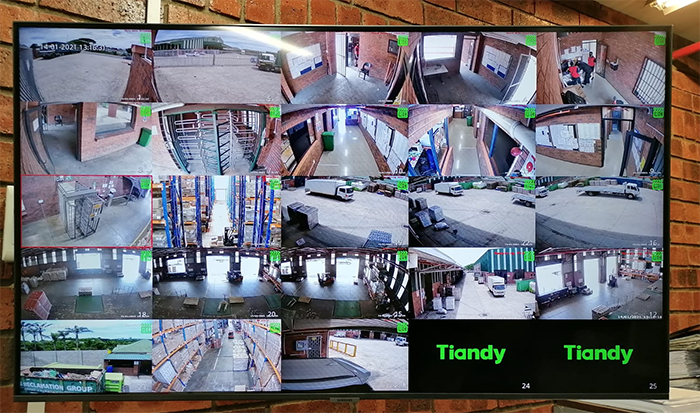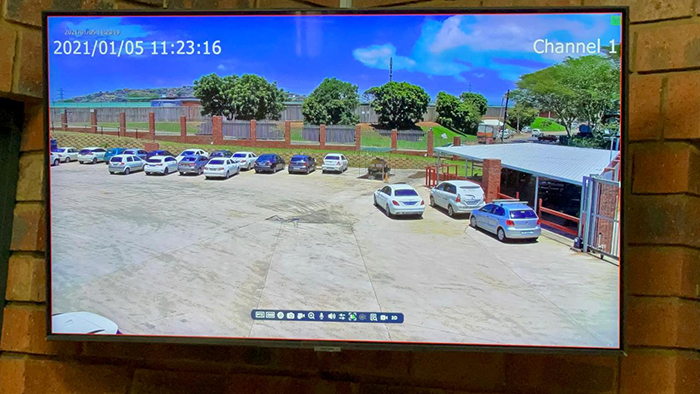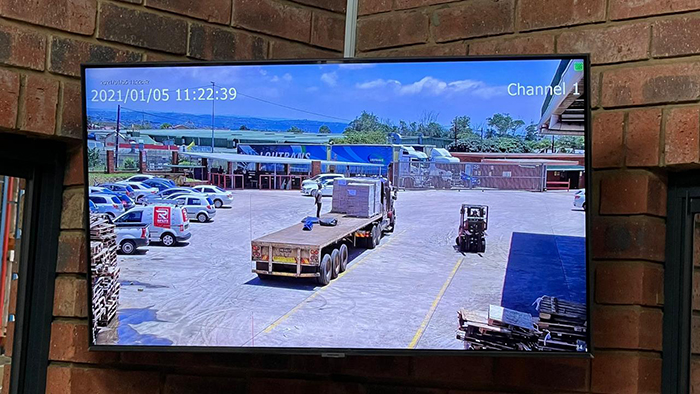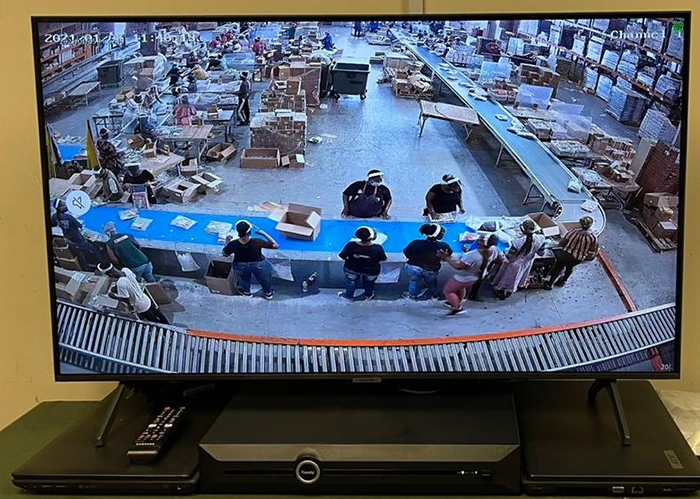 The TIANDY Equipment Installed compromises of:
3 x 40channels high end nvr recorders with hard drives
6 x 5mp ip starlight Ptz outdoor cameras with speaker, laser and wipers
5 x 2mp in starlight Ptz outdoor camera 25 x zoom 150m
5 x 5mp ip starlight motorized bullet camera 2.8mm to 12mm
37 x 5mp ip starlight bullet camera with built-in audio and SD card recording
10 x 4mp vandal proof dome cameras built-in audio and SD card recording
6 x 16 poet Poe switches with 2 ports uplinks and 1port fibre
3 x 43" Samsung 4k screens with enhanced video resolution
11 x cat6 outdoor cable double shielded 500m drums
3 x 9u server cabinets flush mount
Fibre Poe switches, sfp fibre modules, splice panels, splice protectors, fibre multi-mode cables
Multimode patch leads, fibre connectors