Tiandy Technologies Co., Ltd.
---
---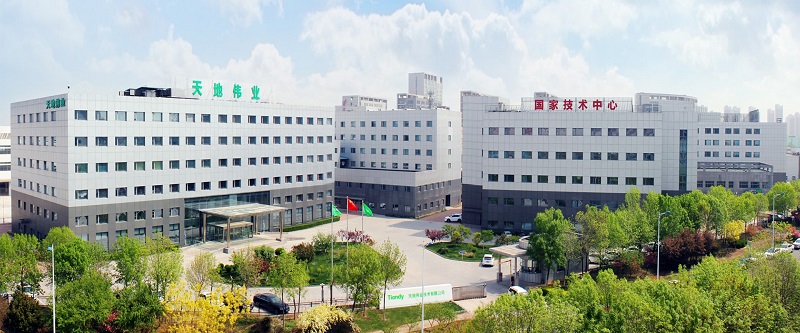 Founded in 1994, Tiandy Technologies, ranked in No.7 in global market, is a world-leading intelligent surveillance solution and service provider.
Tiandy is committed to integrating AI, Blockchain, Cloud, Big data and Ecology in the fields of public security, politics and law, transportation, finance, education, water conservancy and other fields.
Tiandy aims to provides intelligent, efficient and safe security products for the global market through cut-edge technology.
Adhering to the corporate mission of "vision for the world", Tiandy provides products and services to more than 80 countries and regions. It has set up 82 branches and service centers across the domestic market. Its products widley used in the Olympic Games, Winter Olympics, Tiananmen Square, Beijing Smart Communications, Ministry of Public Security, Ministry of Water Resources, Tianjin University, headquarters of Agricultural Bank of China, London Heathrow Airport, Cairo Railway Station in Egypt, security project in Turkey and other large scale projects, as well as more than 500 smart cities around the world.
Tiandy takes "leading technology" as its corporate positioning. It has 25,00 Chinese and foreign employees currently. With more than 1,000 engineers in research institute, and setting up a R&D center in Wuhan Province, Tiandy has formed its R&D system that serves for global customers. The annual R&D investment accounts for more than 10% of the operating income. It has more than 10 national and provincial R&D platforms including National Manufacturing Individual Champion and National Technological Innovation Demonstration Enterprise, National Enterprise Technology Center, National Local Joint Engineering Laboratory, National Industrial Design Center, and National Model Academician Expert Workstation & Post-Doctoral Research. Tiandy have been awarded as key software enterprise and China's top 100 software enterprise for many years. Tiandy is the first Chinese security enterprise who achieves the CMMI Development V2.0 Maturity Level 5. Hosted and participated in the drafting of 26 national industry standards, Tiandy owned more than 900 patents and software copyrights. Tiandy led the national key research and development projects of the Ministry of Science and Technology, undertaken national-level scientific research projects such as the National Development and Reform Commission's high-tech industrialization projects, and national science and technology support plan projects, and won the Tianjin Municipal 9 provincial and ministerial first prizes, including the special prize for scientific and technological progress, the first prize for science and technology of the Ministry of Public Security, and the first prize for technological invention of Tianjin. It has built the largest intelligent security industry base in the north of China, with an annual output of tens of millions of units, and won the title of national green factory.
Tiandy has always maintained the corporate culture of "sincerity, earnestness, innovation, and enthusiasm", serving users and giving back to the society. It is a national contract-abiding and credit-worthy enterprise, a national model labor relationship harmonious enterprise, and a top 100 enterprise for the employment for college students. In the future, Tiandy will continue to provide partners with high-quality products and leading technologies, and adhering to its corporate purpose of "Achieving great achievements together" .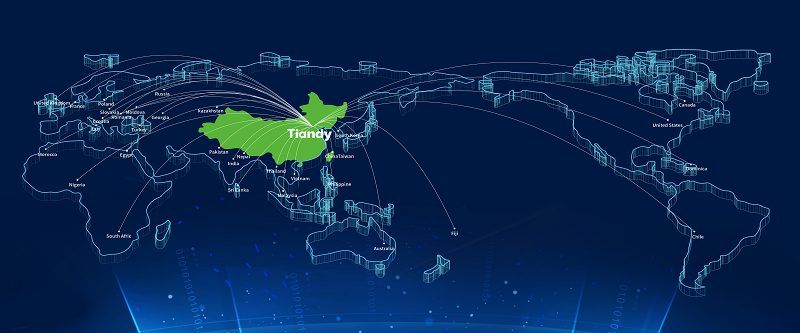 ---
---
No.8, Huake Rd2, Binhai Hi-Tech Industry Park(Huayuan)
Tianjin 300384 China
TEL: +86-22-58596178 FAX: +86-22-58596001
Email: sales@tiandy.com