From October 14th to 17th last year, Tiandy Participated the Istanbul Security Exhibition in Turkey as a global security TOP10 representative of Chinese intelligent security enterprises. Tiandy made a stunning appearance with star products such as face capture, fisheye, panoramic PTZ, global ball, Wi-Fi wireless camera, etc., showing the unique brand charm of Tiandy. Tiandy was highly recognized by the audience. This year, Tiandy further expanded its overseas market, formed a local team in Turkey, and "renewed the frontier" with the Istanbul Security Exhibition in Turkey, which made the local audience even more full of expectations.
Recently, after a lapse of one year, Tiandy once again participated in Istanbul Security Exhibition (ISAF). ISAF is one of the largest and most influential top international security exhibitions in Turkey. The exhibition area is 60,000 square meters, and there are more than 500 exhibitors from 23 different countries and regions, with up to 20,000 exhibitors.
In addition to the appearance of Color Maker Series, Full-Color Warm Light Series, Turbo AI Series and other products, this year's exhibitors can also experience the 7*24-hour full-color warm light night measurement comparison, intelligent VCA function,face access control, panoramic intelligence on the spot. Linked tracking and other highlight technical functions.
Through this exhibition, Tiandy's brand promotion has achieved remarkable results locally. During the launch period, the number of pageviews and downloads of quotations on the company's international website reached a record high, and catalogs were in short supply, which became the hottest topic in the industry in Turkish security market.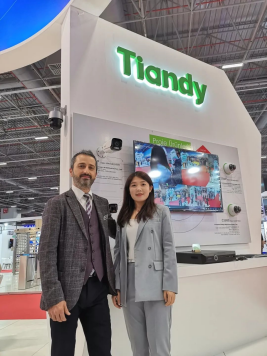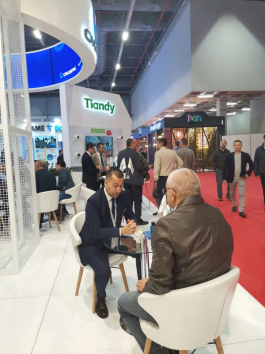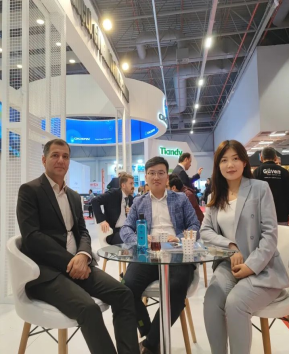 At present, Tiandy team has been established in the Turkish market and has achieved localization. Local employees have rich experience in project management and channel expansion. Therefore, Tiandy will continue to develop Tiandy brand in the Turkish market by taking advantage of the timing, location, and people, and work with Turkey to promote the new development of China-Turkey relations and bring together growth synergy.